Building 23 is officially finished, and some offices are already occupied. Some unpublished photos below !
Digital Line training
The students of the Digital Line have their classrooms at KMØ. Since 2016, the training was held at " KMØ Prototype " near the train station.
These self-taught digital enthusiasts (web development, graphic design, photography…) follow a 9-month practical training to deepen their knowledge and obtain all the keys to start their own business. The shots below were taken by Mehdi Boswingel, a graduate of this program.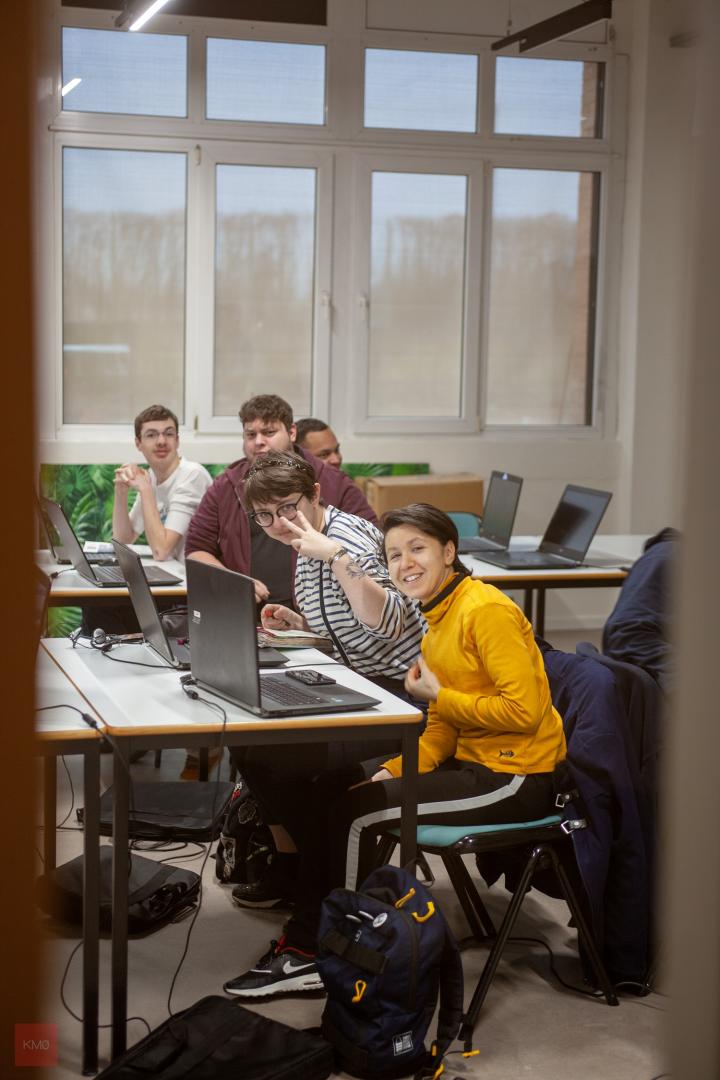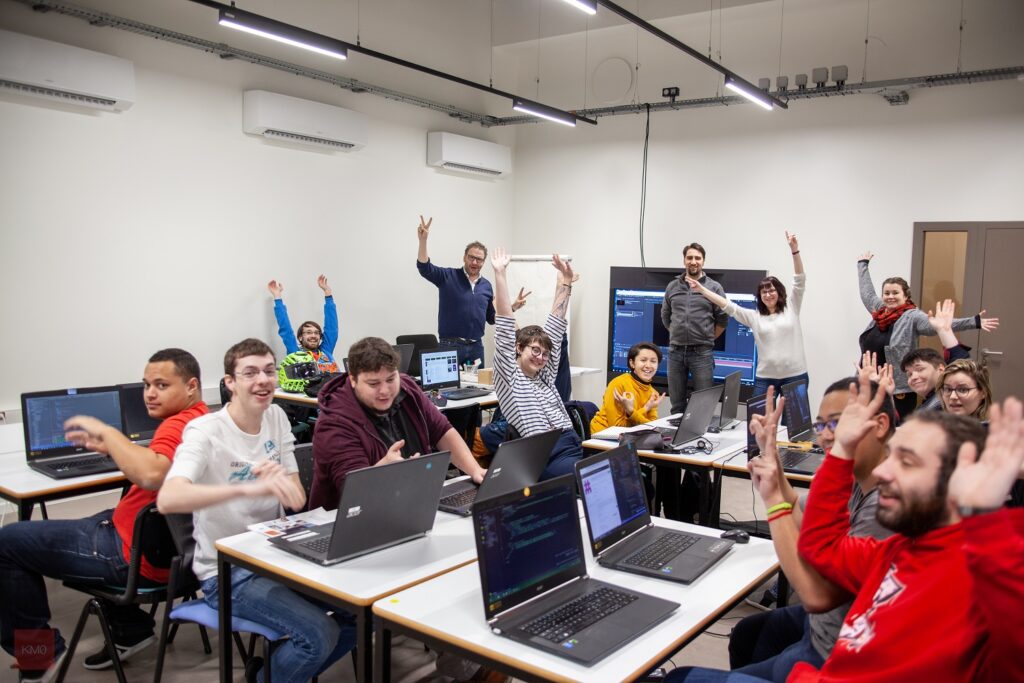 KidsLab workshops
Young coding apprentices from 7 to 17 years old now meet at KMØ to experiment. The photos below are from the KidsLab Instagram account.
Ligne Numérique and KidsLab are part of the e-nov Campus association, which, in fact, is not definitively installed in these offices, since they will eventually be in the startup village, in the continuity of the freshly renovated building : next KMØ project !
The First Place Company
Première Place has set up its boxes and furniture (a lot of furniture !) in a large open space comprising an office area, a relaxation area and two meeting rooms.
Première Place is an e-marketing strategy agency based in Mulhouse for over 10 years.
In the next few weeks, the other residents will gradually move in.
That's it, KMØ, let's go !