Some of KMØ's inhabitants are now installed in the extension of the great event hall : the Salle des Machines.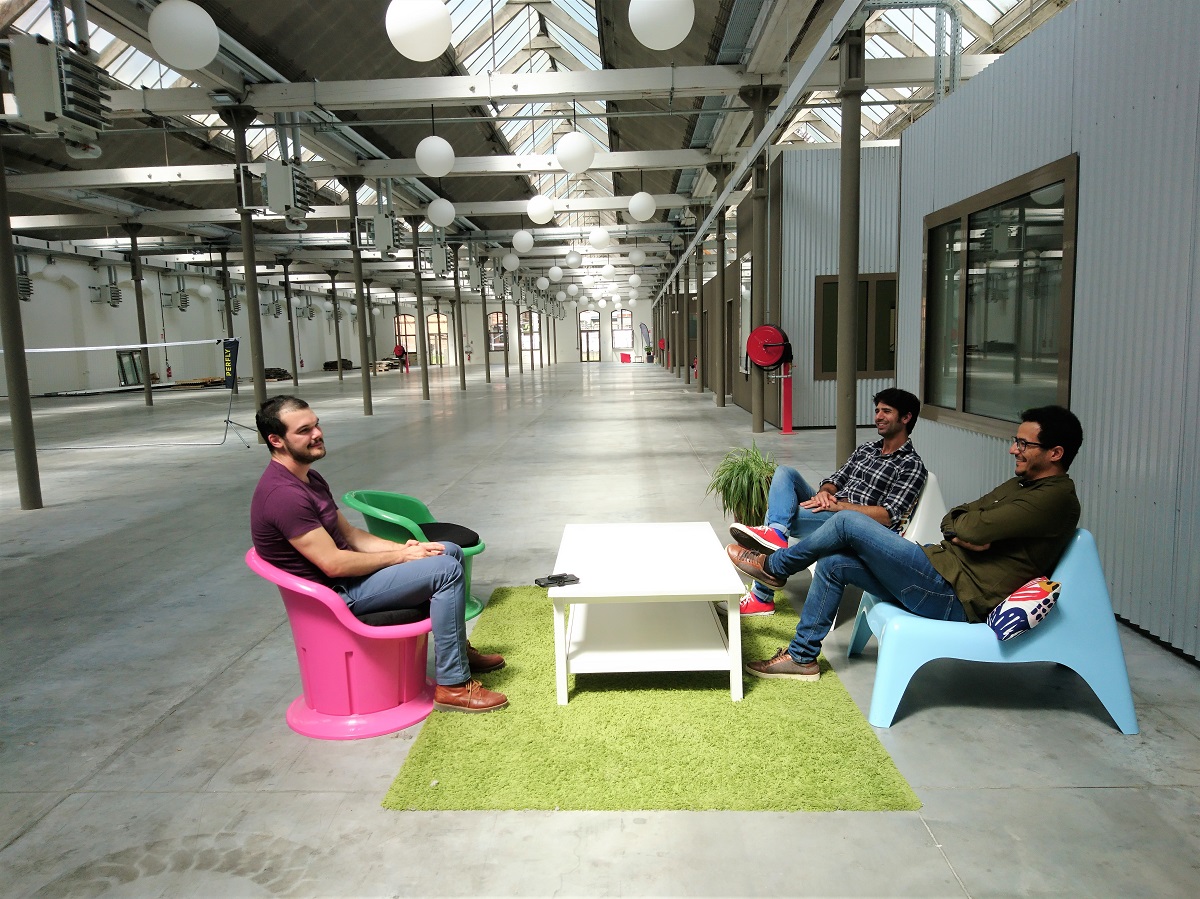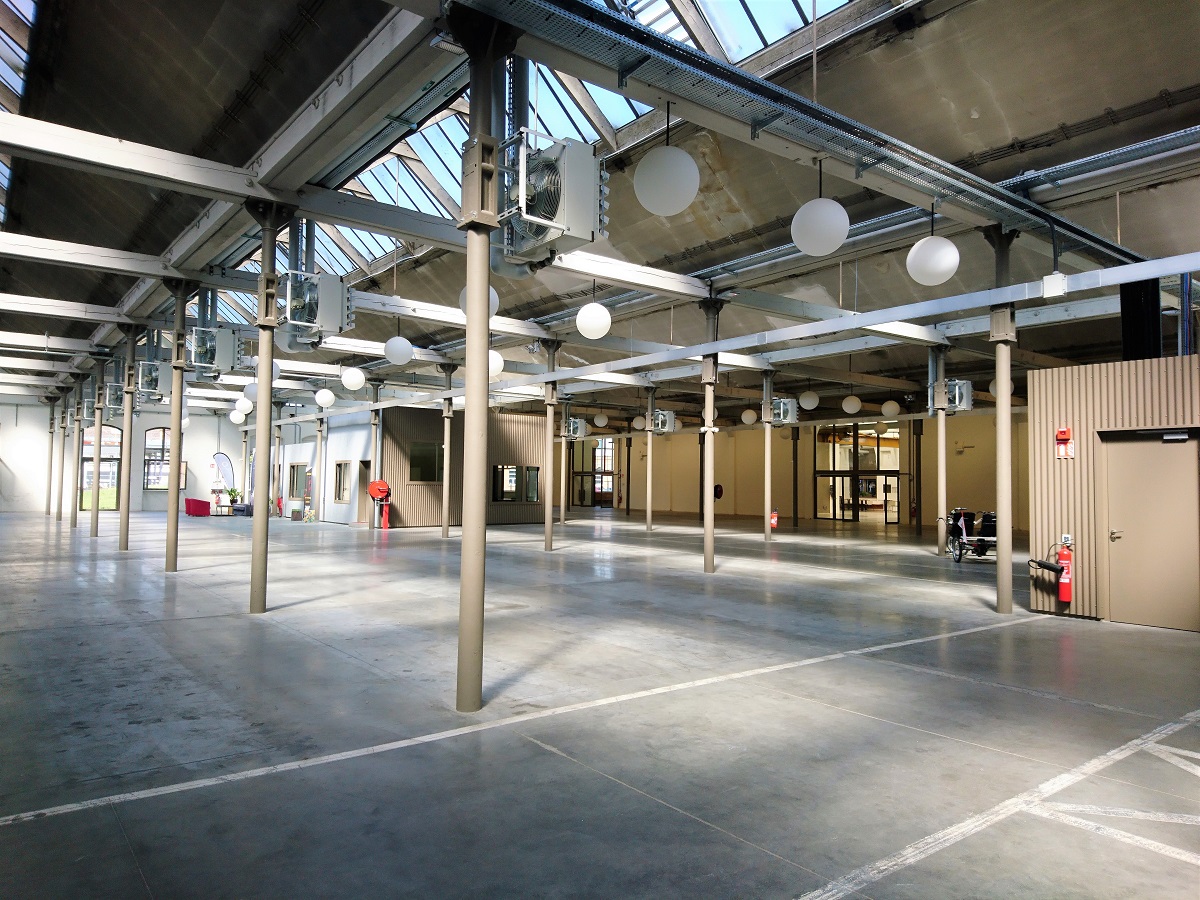 Innovative companies looking for inspiration
Are installed in the first " boxes " :
The team " KMØ Campus " which ensures the management and the animation of the ecosystem.
The AKC space, KMØ's shared office with : Benoit Maigret, Freedom 2 eXplore, Julian Barrière, Armtek.
Hubshare,
SEMIA.
A little sport ?
The large space in which they are located is also conducive to sports and relaxation. A badminton net has been installed and a pool table is expected.
Perhaps this sports area will become an essential meeting place for residents, between noon and two or after the workday ? 🙂
Video : www.julianbarriere.com