David Lichtlé (below), startup manager entrepreneur recruited for SEMIA Mulhouse, presents the arrival of SEMIA at KMØ, the first startup incubator in Alsace.
This associative structure was created 21 years ago with the aim of facilitating the creation of innovative companies based on public research. Their mission is then oriented towards researchers and doctoral students working on disruptive technologies that can become fully-fledged companies living off the marketing of their product. Today, the incubator has become widespread and supports all types of entrepreneurs, more than half of whom are in the digital and service sectors.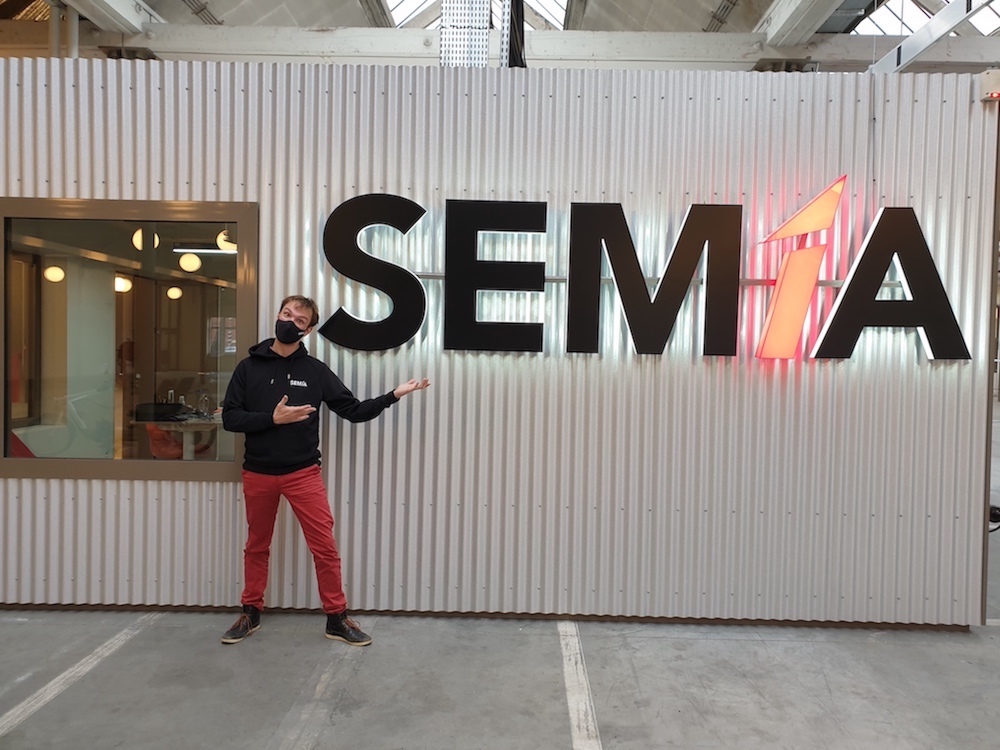 A real sharing within the KMØ !
Before SEMIA Mulhouse set up its offices in the KMØ machine room, the Village by CA, a KMØ resident, welcomed SEMIA in its premises. A synergy was then created between the two entities. SEMIA participates in the selection of projects for the Village, and can also welcome startups leaving the incubation program. The latter also have the possibility to join Grand e-nov, a regional innovation agency and also a KMØ resident, which targets the most advanced startups through their Scal'E-nov acceleration program.
With internationally recognized expertise in the field, the incubator attracts American, Swiss and even Israeli projects seeking support from SEMIA in Alsace.
SEMIA's support work is based on three pillars to help entrepreneurs develop their company with a minimum of risk : method, means and culture.
The SEMIA incubation program
With 400 applications per year and 60 selected for incubation each year, the selection of startups is based on 3 specific criteria : a proof of concept, the ability to meet its market as well as the posture and risk-taking of the entrepreneur.
" Ippon ", the name of this year's graduating class of 5 projects, follows SEMIA's 2-part program :
The first incubation phase, called Starter Class, welcomes a maximum of 10 startups for 3 months, during which the team works on group cohesion, synergy and the community aspect of the entrepreneurs.
SEMIA focuses this first period on practice through several workshops such as market access strategies, product, marketing and business, all supported by the precious help of experts such as Anthony Debock from Posity (in red on the picture), expert referent of the promo and startup in video games.
The second stage, called the individual phase, lasts from 18 to 24 months. The startups work during this period with a SEMIA manager. The recruitment of the team is based on the background of the entrepreneurs of the collaborators in order to create a complementarity of each business expertise.