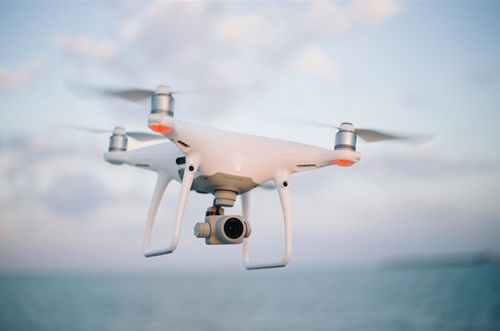 A new project is born at KMØ !
Have you always dreamed of becoming a professional drone pilot ? To master every aspect of it ? To design one by yourself ?
➡︎
R2D2 PROJECT Institute
initiated by KMØ residents and one of KMØ's founders, allows the design, construction and programming of drones for the realization of new uses and applications in robotics and cobotics during two years of training.
It is intended for both students and professionals, depending on the needs of each.
UAV programming allows complex operations to be carried out analogously or analytically in environments that may or may not be accessible by an operator. Cobotic applications are growing in many sectors of activity.
During these two years of training, concrete projects will be carried out in teams with the support of experts in computer science and mechatronics. Students will also be able to benefit from manual drone piloting training.
Two years of post-baccalaureate studies will offer real employability in an innovative and booming sector.
► Are you a student or professional ? Come and get trained !
You will touch on areas of expertise such as :
✅ Algorithmic development
✅ Object programming
✅ Language (Python)
✅ Artificial Intelligence
✅ Mechatronics
✅ Design
✅ Digital Manufacturing
✅ Hardware & software development
✅ Pilotage empowerment
✅ Professional applications
✅ Aeronautics
You are a company and you have a research and development project ? The R2D2 PROJECT institute can offer you innovative solutions by integrating training programs.
For more information : https://www.r2d2-project.com/info-formation