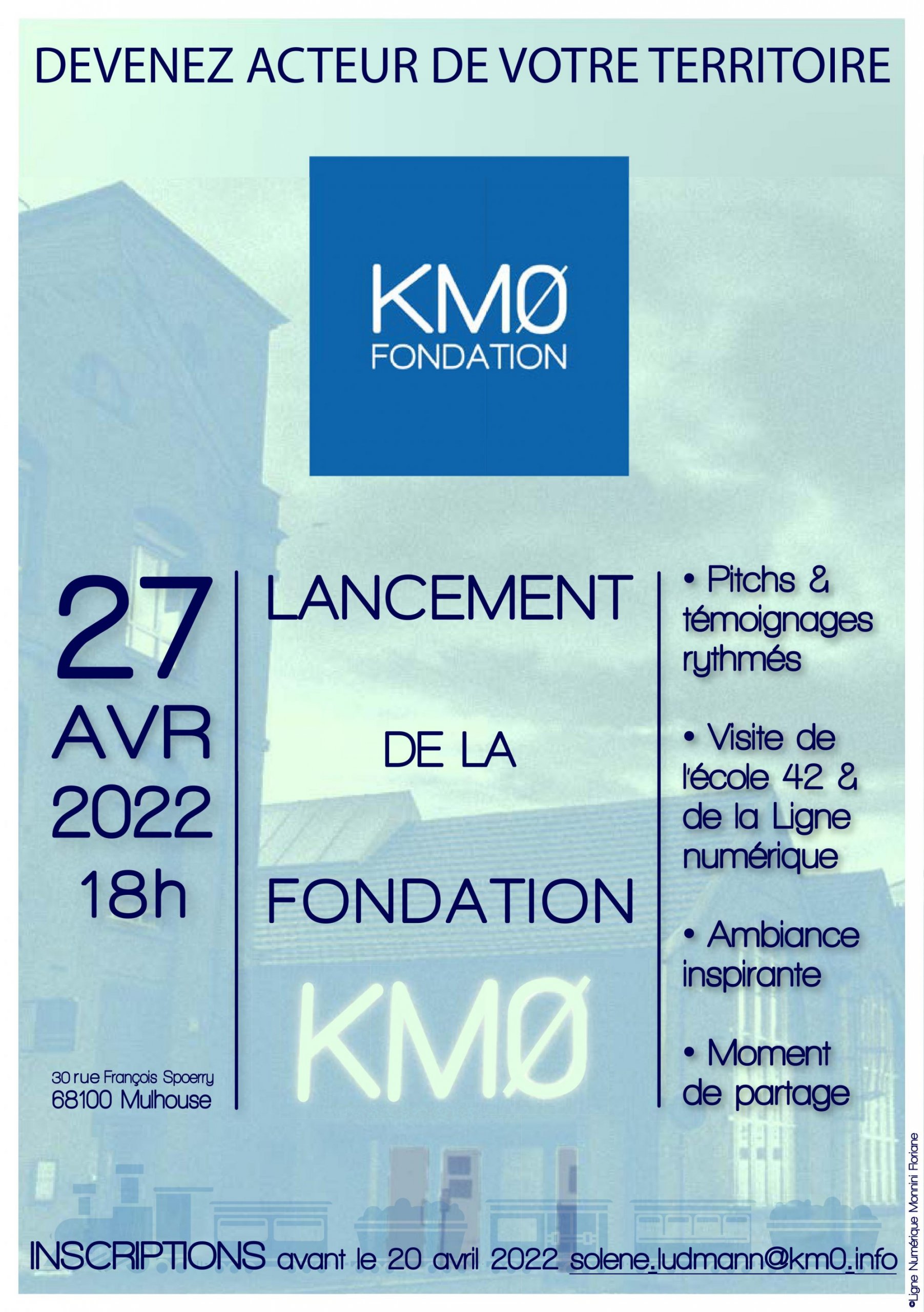 Our partners Banque Populaire Alsace Lorraine Champagne (BPALC), CAG BOIDEVEZI, LDE/ARTEMIS and Groupe Passion Automobiles are pleased to invite you to the LAUNCH OF THE KMØ FOUNDATION !
This program, sponsored by the Fondation de France, will help local talent find employment, particularly in the industrial sector.
🚀 Our Ambition : Encouraging vocations to meet the evolution of our society.
💪 Our mission : To provide opportunities for local talent to reach their full potential and contribute to community and business development while reducing inequality of opportunity
🎯 Our Goal : Fund free and stimulating training structures and/or pay scholarships (42 Mulhouse Grand Est, Ligne Numérique,…)
Meeting on April 27th 2022 at 6pm at KMØ, 30 rue François Spoerry in Mulhouse.
Mandatory registration by email before April 20, 2022 noon to Solène Ludmann : solene.ludmann@km0.info